MEDTEK ADVANTAGES

Dictate via Phone, Recorder or iPhone
99% Guaranteed Accuracy
20% - 50% Cost Savings
12-Hour Standard Turn-Around-Time
Edit Reports Online

Sign Reports Electronically
Complete Audit Trail
Auto Print to any Printer
Fax Reports from Web
Listen to Dictations

"The savings were substantial. I could not believe that the MedTek bill was for one month, I had thought it was for 2 weeks."

-PT, ASC Administrator, FL

"Best customer service in the world! Always courteous and always looking to help! Always a live person I can speak to who answers and never after more than 2 rings."

-JT, HIM Director, TX

NEWS & EVENTS

JAVA UPDATE

Earlier versions of Java may not be reliable. Update

here

.

Happy Holidays from your friends at MedTek!
mDictate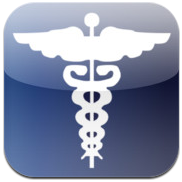 Use mDictate, MedTek's Mobile Dictation App to record your dictation and send wirelessly either using Wi-Fi or 3G. You can also replace your current Olympus recorder with an iTouch and make your dictation device a fun device. Send without being dependent on connecting to a Mac/PC.
The App allows you to Record, Edit and Send your dictations to MedTek. A confirmation number confirms that the file has been received at MedTek. Your calendar indicates days you sent files; a tap on a particular date shows files you sent on that day. If you have unsent files you will be reminded.
Integrates with your daily patient schedule. Click and dictate!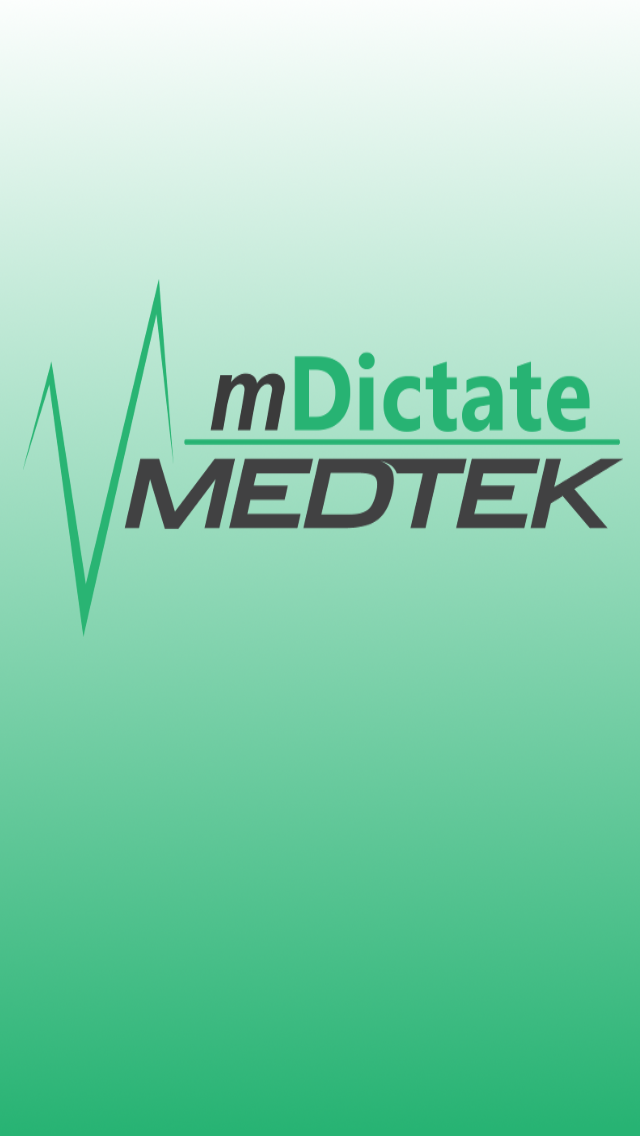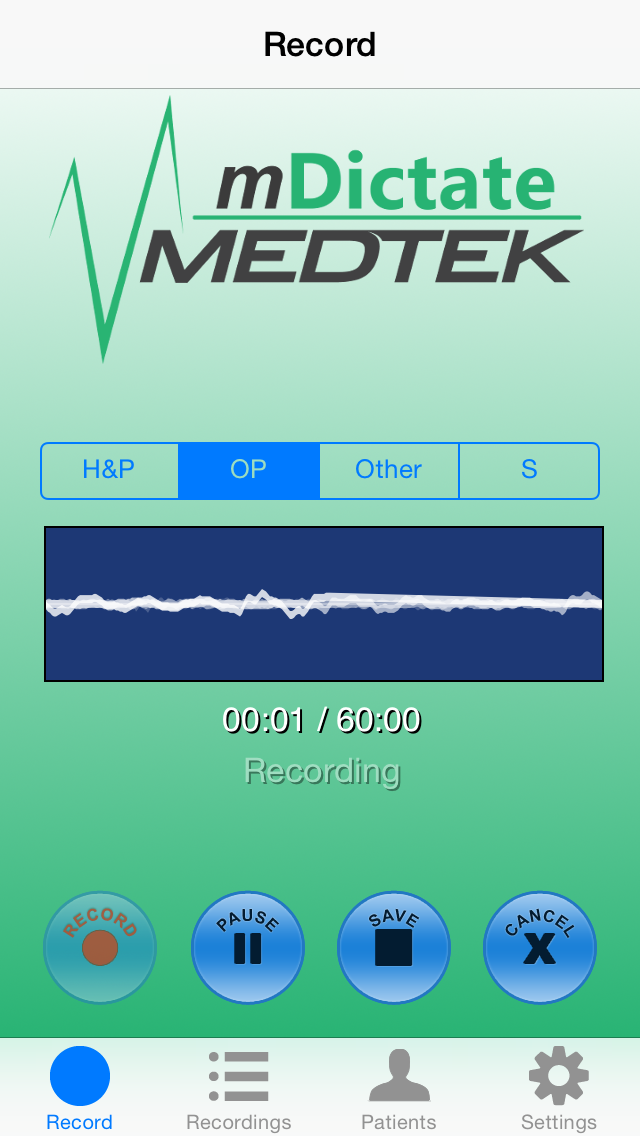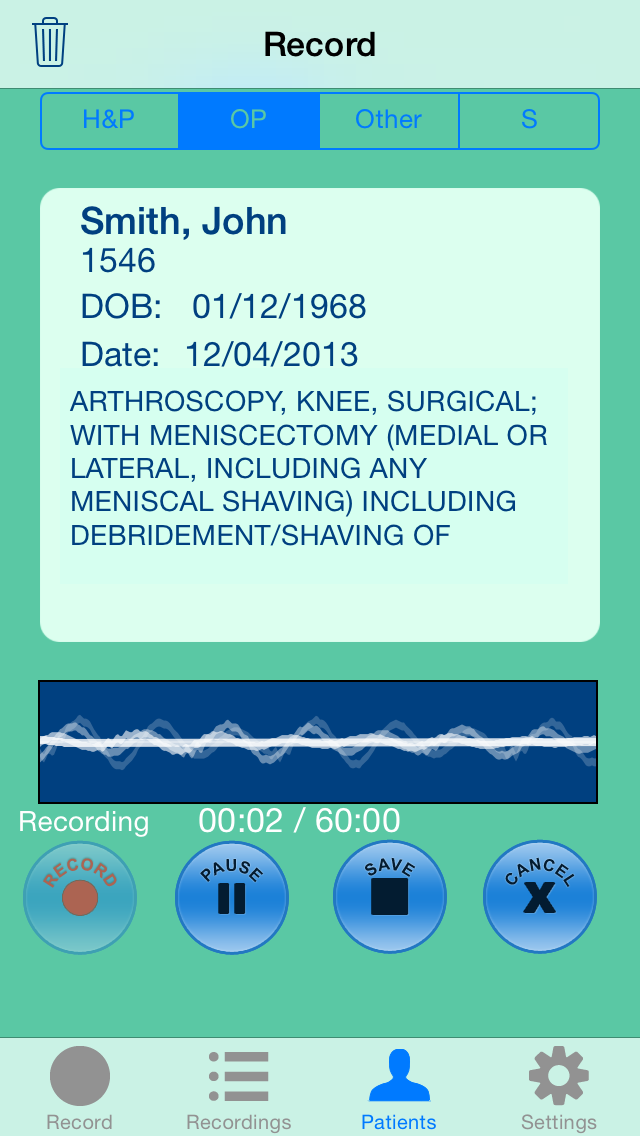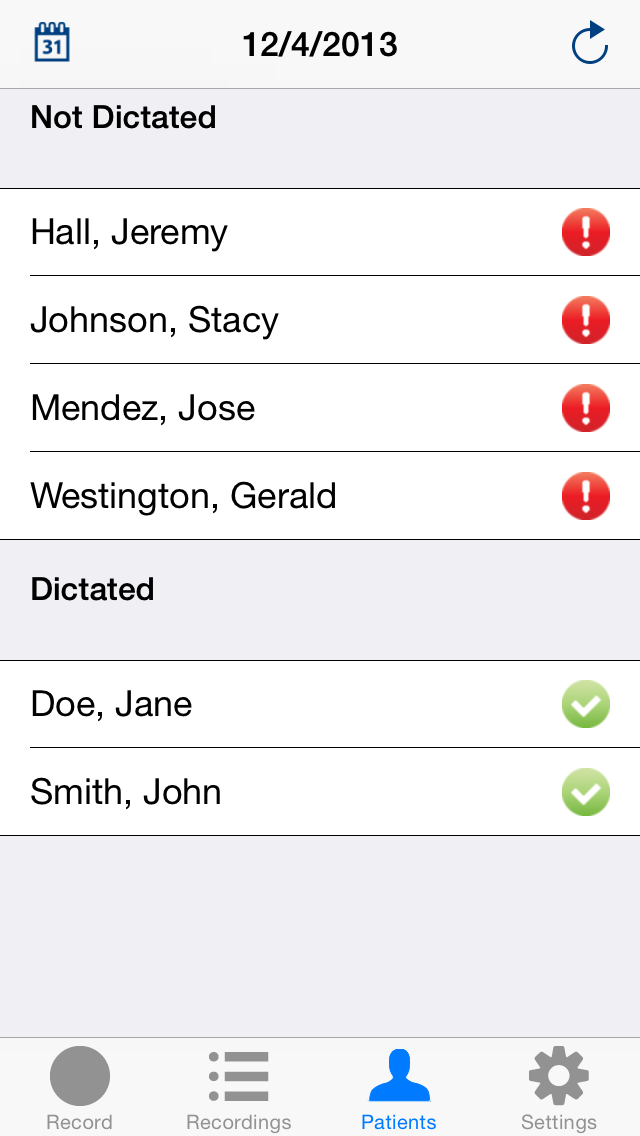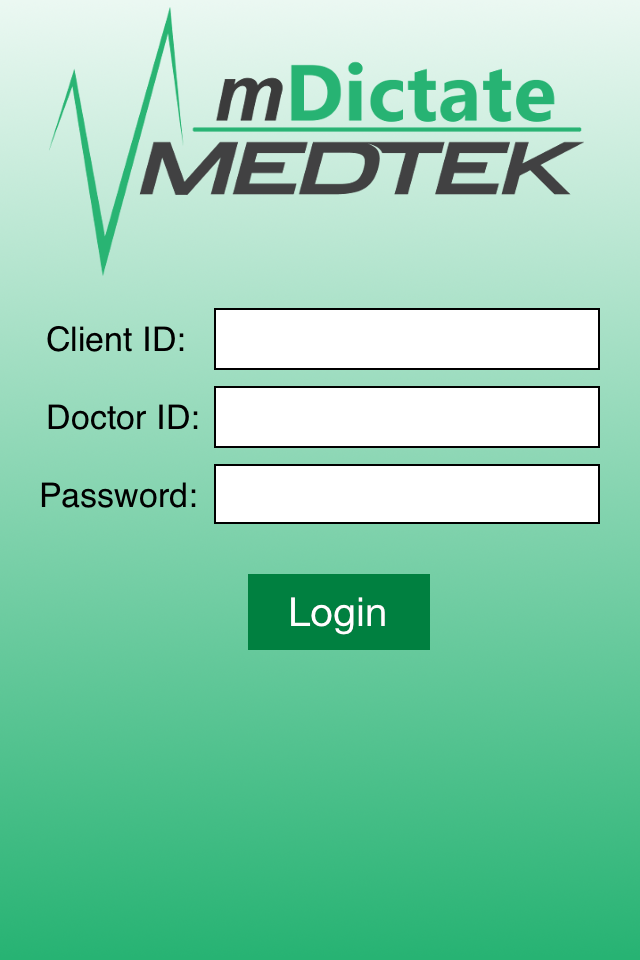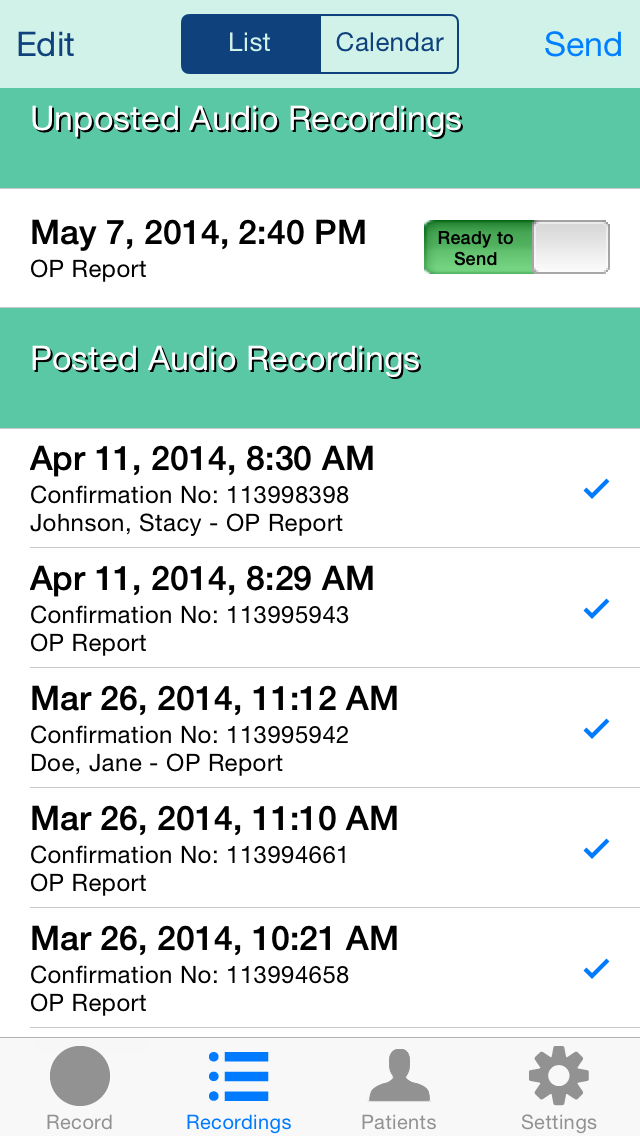 MedTek Mobile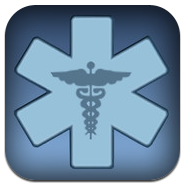 View, print and electronically sign your MedTek transcription reports anywhere with MedTek Mobile.
Use MedTek's mDictate app to easily dictate your reports, then use MedTek Mobile to view and sign transcribed reports for each patient.
Welcome to the future of Medical Transcription.